Info for the visitors
The Cathedral is open every day from 10am to 6pm, on Saturdays until 5pm and on Sundays from 12 pm.
Wearing of mask inside the church is imperative.
The access to the church may be closed or limited for celebration of the Sacraments, normally from 12 to 2 pm.
The touristic visits during the church services are not allowed.
---
To reserve a guided tour write to:
visites.cathedrale.nice@gmail.com
---
We take part in the French Riviera Pass project by the City of Nice
---
Some rules to respect inside the Cathedral:

In the privat Park it is forbidden to: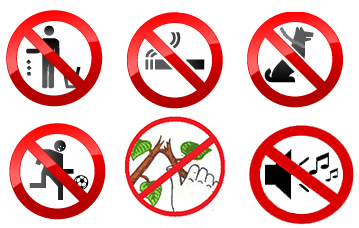 ---